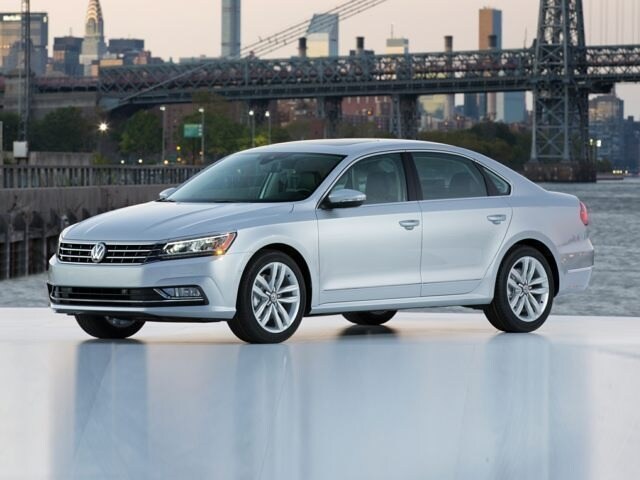 Should I Lease or Buy a New Volkswagen Vehicle?
We Provide the Answer to Cincinnati Drivers Asking this Question!
The leasing vs. buying debate is often times a conversation that shoppers from Cincinnati have when deciding how to proceed with investing in the next Volkswagen daily driver of the future here at Fairfield Volkswagen. With pros and cons to each side, you may find your attention drawing away from the exciting prospects of trips to the Great American Ball Park or Cincinnati Zoo in your new Volkswagen model and over to the tough decisions that you face before you. But our finance team is here to help, ready to provide more information to arm you with the proper outline that you need to feel confident about the decision you ultimately have to make.
Benefits of Buying for Shoppers from Cincinnati
Gaining equity in a vehicle can be a wise long-term investment, as you are able to control the future of the vehicle after outright ownership at the end of your loan
This may be a better long-term fit for shoppers who find themselves enamored in driving a vehicle for a very long time
Benefits include being able to trade the vehicle in whenever you like, as well as the avoidance of potential lease violation costs at the end of an agreement during turn in
Enjoy hitting the open road and not looking down at the odometer, as being free from any mileage restrictions is a serious perk of buying
Advantages of Leasing for Cincinnati Drivers
Enjoy lower monthly payments and a reduced (or no) down payment when leasing a vehicle
Leasing also helps you to avoid the natural hit of depreciation that accompanies a brand new model
Overall, this plan is sound for those seeking a lower cost of ownership
Enjoy a new vehicle with modern features, as well as the flexibility to trade in at the end of an agreement for an updated version or different Volkswagen model
Ready to sit down and go over what specifically you are looking for when it comes to financing your next vehicle? Fairfield Volkswagen invites shoppers from Cincinnati to meet with our team here in our showroom soon!